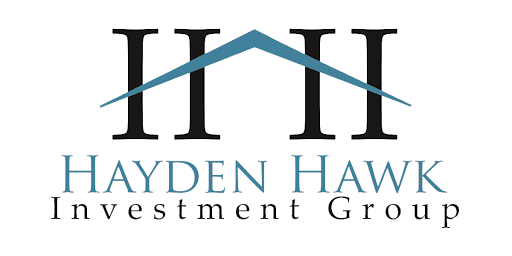 Hayden Hawk Companies
www.haydenhawk.com
Hayden Hawk is an umbrella company for multiple entities that are all focused on one discipline: Real Estate.  We have found ways to connect multiple business services and products under one common goal, to serve our team, investors,  communities and economy.  Each company focuses on one or two core disciplines and establishes value to one or more of our entities.  Collectively they have created an easy and streamlined solution to serve the clients needs, whether that's selling a home, buying an investment property, learning about the real estate investing world or earning consistent cash flow through real estate investing.
---
Fair Home Buyers
www.fairhomebuyers.com
Our home buying company focused on providing a fast, no hassle, cash offer to homeowners looking for a quick and easy transaction.  Our process removes the hassle of bank financing for properties with deferred maintenance and complicated title issues. We work quickly to find solutions to our clients real estate problems with the ability to close as short as 7 days.  We've purchased  527 homes in the past 7 years and plan on buying 1,000 by year 2023.
---
Hayden Hawk Realty
www.haydenhawkrealty.com
A boutique brokerage that focuses on company dispositions and investment grade real estate. We purchase and restore homes around Jacksonville and St. Augustine, providing a high quality product for our local community.  In 2021, we plan to launch an extended focus to serve homeowners on an individual basis.  As investors, our knowledge in construction and design will  guide our clients to get the highest value for their property.
---
EquiDeal
www.equideal.com
At EquiDeal, we focus on providing a simple and streamlined buying process of investment properties. Our core focus is to deliver off-market properties with strong upside and cashflow.  We work in a broad spectrum of investing experience, serving first time buyers all the way up to Wall Street Hedge Funds. The properties in our marketplace have already been underwritten by our team and priced below market value to create a strong yield to our investor clients.
---
REI Automator
www.flipmorehouses.com
Real Estate Software that provides data to any real estate professional looking for opportunities to buy property anywhere in the United States. REI Automator is synced with county record databases and nationwide MLS access to buy in any market across the country.  All of our Businesses at Hayden Hawk use this software in daily operations.  REI Automator is an innovation driven and results focused software, built for investors and real estate professionals on every level.
"Jacksonville has the second-fastest growing tech services base in the country. Over the past decade, the northern Florida metro area's population has grown 20% to over 1.3 million, but business services employment has expanded nearly 50%, the biggest jump of any of the country's 51 largest metropolitan areas."
Forbes